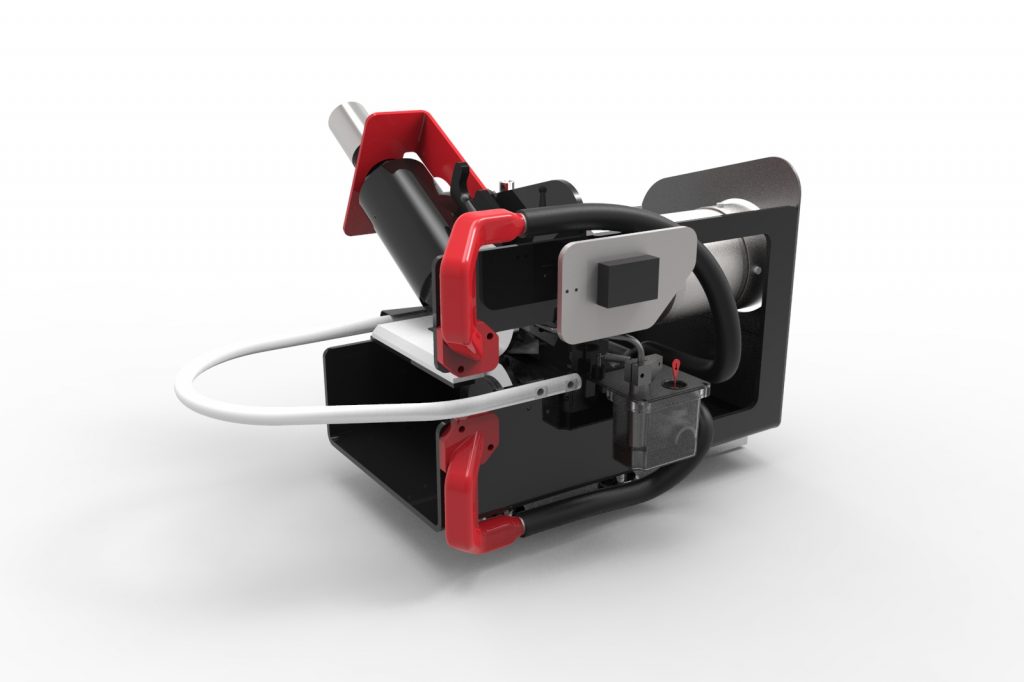 Trimmer Assembly (1 RH & LH)
Variable Speed gearmotor for trimming speeds to 100 m/min.
Auto-lubricated shear cutters (for clean cut & extraordinary blade life).
Tungsten Carbide trim blades for extended blade life.
Lateral Positioning (150 mm range at 3 mm/sec) with AC linear actuator
Suction nozzles at point of cutting with aspirators for trim waste collection (up to 50 mm wide trim waste) Unique Aspirator/Venturi design eliminates clogs due to low air pressure.
Auto-restart air jets ahead of cutters for operator-free trim restart if fabric momentarily leaves point of cutting
Blade-speed regulator for maximizes blade life by automatically maintaining peripheral speed of cutter blades at +20% of peripheral speed of stripper roll
Blade positioned for quick and easy removal/replacement.
Quick change blade latching – requiring use of only one tool and eliminating need to adjust spring compression for reversing blades to introduce fresh cutting surface
Insulating spacers to protect trim units against heat transferred from tenter rail
Industry 4.0 compliant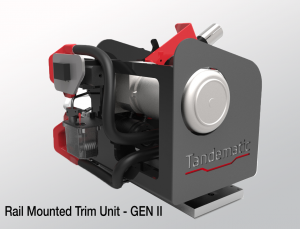 Edge-following system for minimal trim waste (4 mm). Automatically maintains preset distance between fabric edge and point of cutting permitting operator to vary tension between tenter pin chain and stripper roll without affecting width of trim waste.
–          Diffuse edge sensors
–          AC linear actuator for remote positioning of sensors.
Trim Removal – blower supplies air to aspirators for vacuum removal of trim waste and for automatic re-start.

Custom multihead system with automatic positioning features. Contact us for details at (336) 956-7026

.