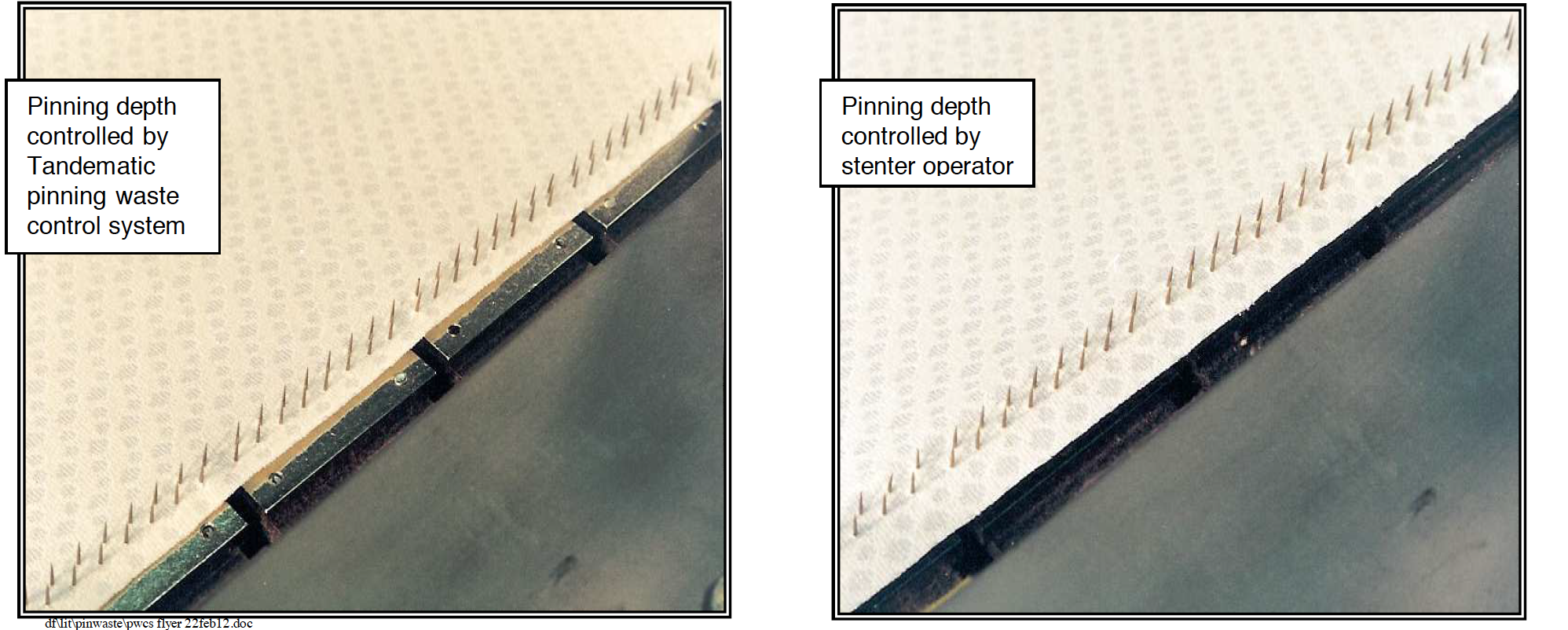 Tandematic Edge Guider allows extremely close pinning without mispins
Latest sensor technology "sees" any color or configuration (stripes, patterns, etc.) without operator sensitively adjustment. Reflectors or below web targets are not required.
Sensor operates in a zero dead-band mode for precise exact pinning.
Servo-motor controlled ball screw (replacing rack & pinion) positions rail exactly at the position in response to sensor signal with zero backlash or overtravel.
Maximum rail speed is > 200mm/s (vs. 120 mm/s of competitive models) for quickly accommodating fabric upset conditions (holes, seams, etc.). This rapid response virtually eliminates mispins.
Edge Sensor